Jul 12, 2022 10:32 AM Central
Melissa Smith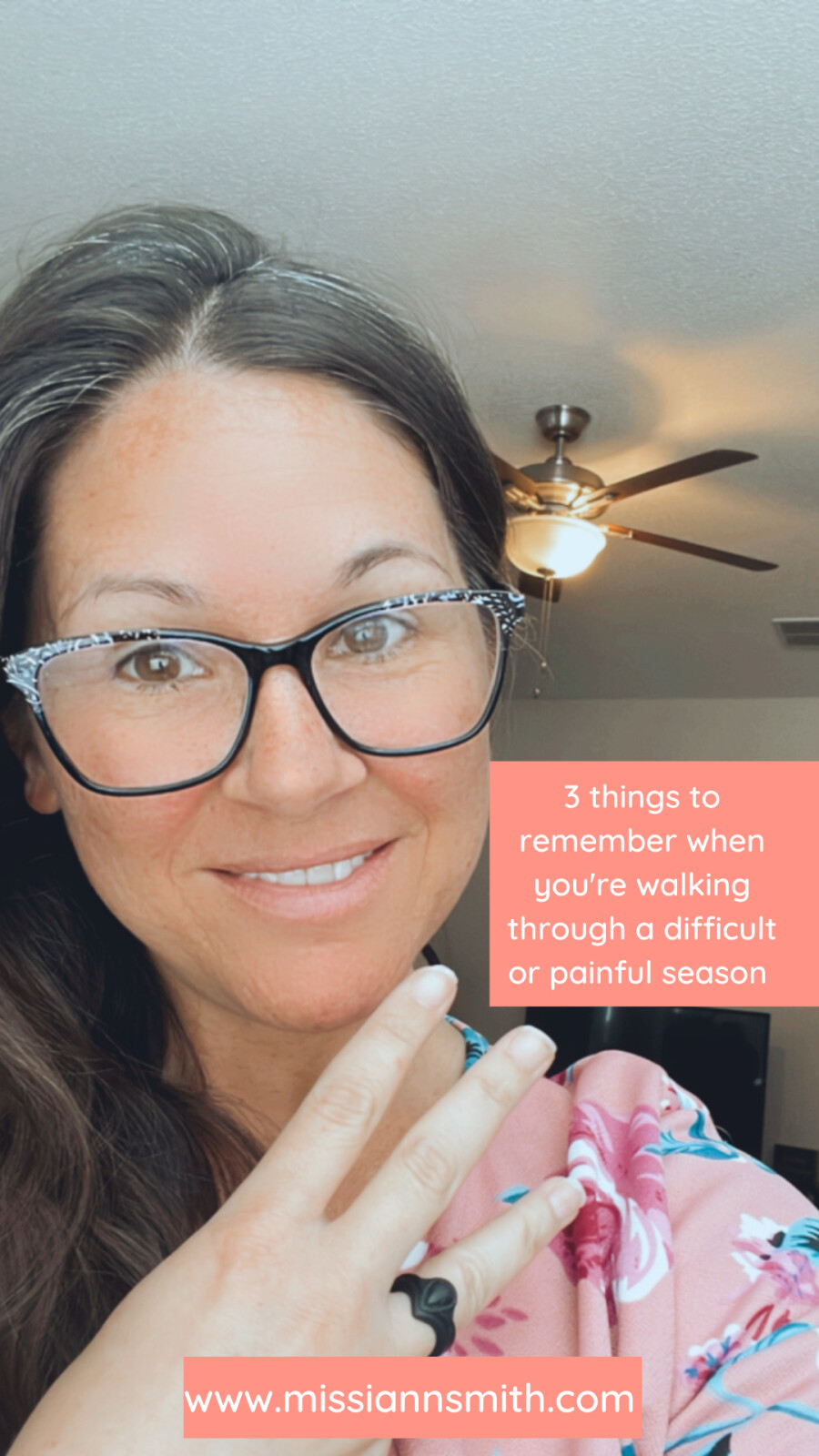 In the midst of the thickness, it can be very difficult to grab a hold of truth. We have to train our brains to take every thought captive and choose instead to focus on things that are "true, pure, lovely, and praise-worthy".
Here are three truths for you to focus on in those times.
It's important to remember this first, because everything else flows out of it. Everything God does is out of His goodness and love. He IS love. He created love, He created goodness, and He embodies them entirely. Every decision He makes, every situation He allows, is because He is GOOD. Just because you don't agree with what's happening, just because it might be painful, does not mean He isn't good. You can't possibly know what the alternatives were that the enemy was attempting to throw at you. Trust in God's goodness, that what He gives you and allows is so much better than any alternative.
We'd like to think we have all the answers and know what's best, but God knows better. He knows HOW to fix everything. Although sometimes it seems like He's not fixing things, or at least not at the speed we'd like, we have to look back at the first point - He is GOOD. Yes, He knows the WISE choice for every situation, and He knows the GOOD choice for every situation.
Sometimes we can know that God is good, and we know He is wise, but we lack belief that He is strong enough to pull it off. Friend, God created strength. He IS pure strength! Not only is He wise enough and good enough to know what the best decisions are for us, but He is STRONG enough to carry out any task that is necessary. HE CAN DO IT.
If we can focus our hearts on these three things when we're struggling, our faith will grow and we will be able to watch miracle after miracle take place in our lives.
---
Friend, which of these three truths are you struggling with today?
Which one is the easiest for you to believe?
Let me know how I can pray for you today!