Jul 9, 2020 12:22 PM Central
Melissa Smith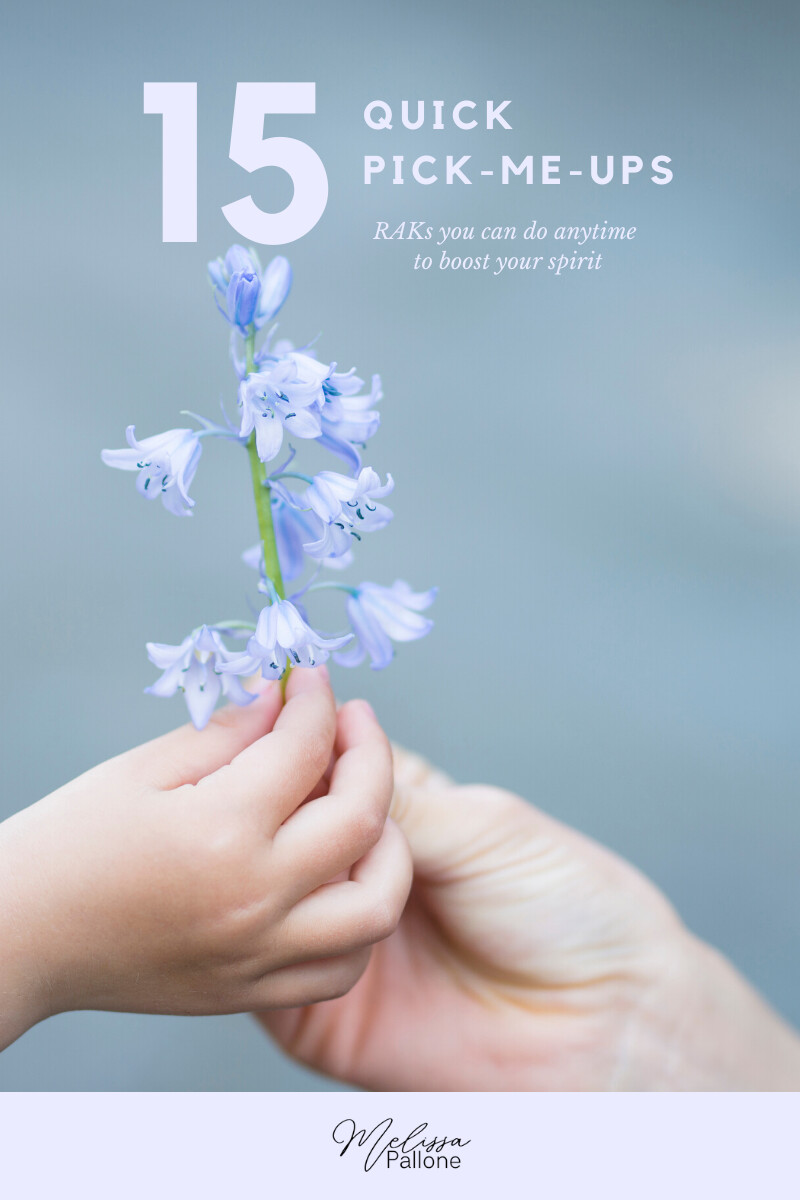 In our current social climate, with COVID and riots and now hurricane season approaching, it's easy for us to feel overwhelmed, stressed, exhausted, and just unmotivated. We can sometimes get anxious or depressed when we focus on the things that are troubling us.
One surefire way to turn yourself completely around is to focus outward.
When we take our thoughts away from our own problems and shortcomings, suddenly the world seems a little bit brighter.
A positive outlook is easier to cultivate when we focus on those around us. So how can we practically put this into action?
By doing the simplest of actions: Random Acts of Kindness, affectionately called RAKs.
Not only can these help us to focus on others, but we get a rush of endorphins when we do something nice for someone else, and this can also help us to feel more empowered and in control.
Let's start with RAKs in the home.
Do someone's chore for them (even a parent doing a child's chore!)

Leave love notes around, on their pillow, in their bathroom, at their seat in the kitchen

Bring them a treat from the grocery store

Make their favorite meal or dessert

Announce a movie night and have their favorite movie (or one they've been wanting to see) all cued up and ready to go
Here are some ideas for RAKs in the office
, for those who aren't working remotely or will be going back to the office eventually:
Bring in bagels or donuts

Leave a note of encouragement on their desk

Bring in an extra cup of coffee from Starbucks

Buy someone's lunch

Wash out someone's coffee mug or lunch dish in the breakroom
Need some random ideas for when you're out and about? I have some of those for you too:
Bake bread or cookies to bring to your neighbor (this is especially great if you don't know them or better if you do but don't like them!)

Pay for the order behind you in the drive through

Give someone a sincere compliment instead of just thinking about how much you admire their outfit or hair or whatever

Leave a substantially larger tip than normal
I know you could easily do an internet search for these, but I wanted to share a few to get you started.
Here's my suggestion: make a list of 5 RAKs that you will do within the next week and as you cross each one off, write the name of the person next to it.
What other Random Acts of Kindness can you think of, or what have you done or had someone do for you that really blessed you?