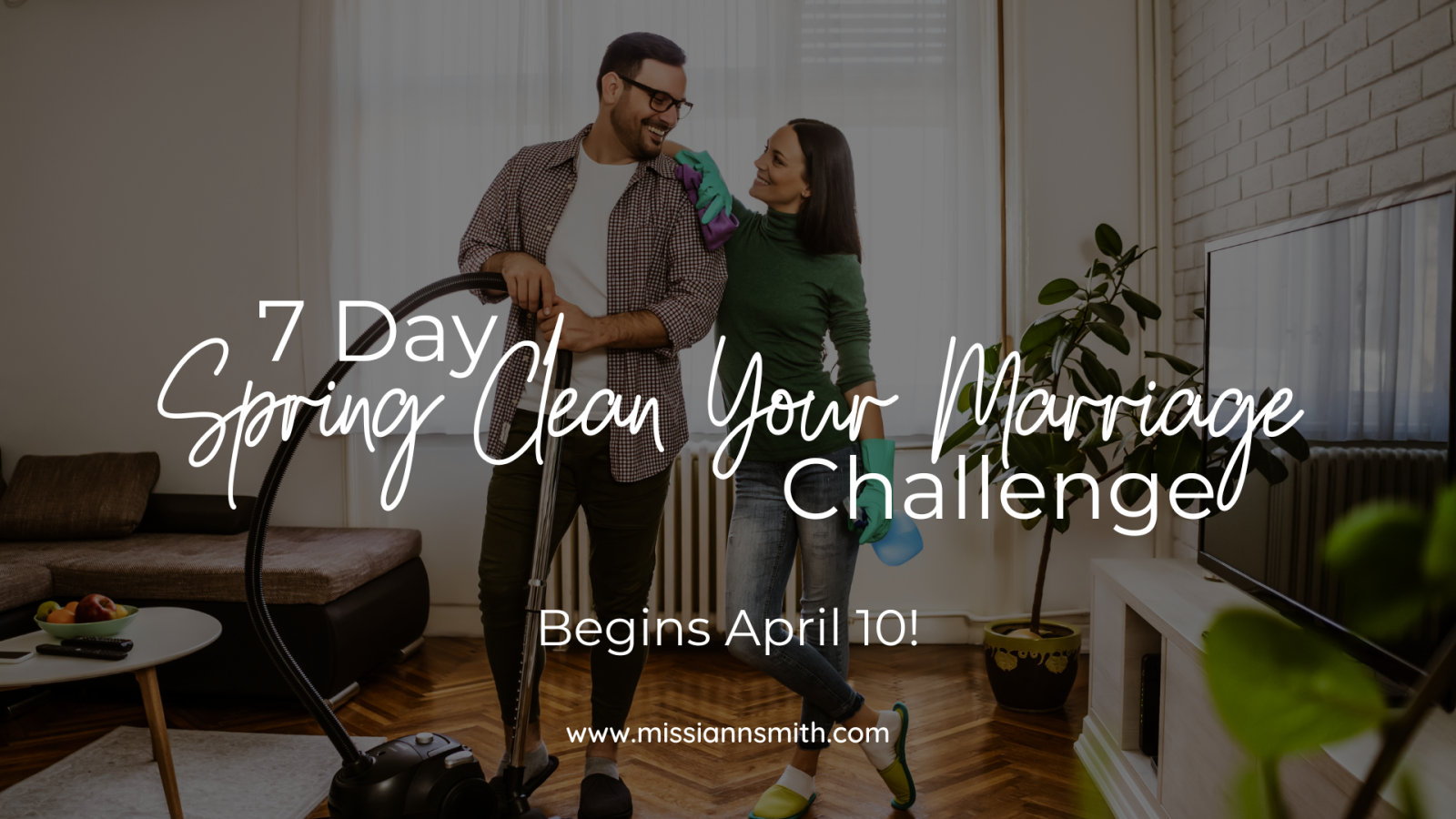 Apr 10, 2023 12:00 PM

–

Apr 16, 2023 12:00 PM

Atlantic time
When you hear Spring Cleaning, you probably think of grabbing your vacuum, spray cleaner and paper towels, and purging all the junk from your home.
In this challenge, you'll purge the junk from your heart and mind that is cluttering up your marriage!
Together we'll craft your own personal plan of action, then we'll walk through steps to clean out some often unnoticed dust bunnies that accumulate and keep us from the marriage we desire.
You'll walk away with a fresh perspective on how to approach your husband AND your marriage in a way that aligns with God's design. When we embrace God's vision of marriage, we are able to experience so many incredible blessings we otherwise miss out on.
This challenge will take place via email, and in the Drops of Blessings Facebook group for live video training and extra community support. If you don't have Facebook, you can still participate!
There will be daily contests and prizes, and so much fun! This is one Spring Cleaning Challenge you don't want to miss!